Hello everyone, and welcome to the first recommendation post on this blog!
For this first post, I wanted to give you a few good starting places for a variety of characters, and support some Black authors while I was at it. These authors are incredibly talented, and you may have heard of a few of them already for their work outside of comics, so let's get into it!
Eve Ewing
Eve Ewing is the author of Ironheart – RiRi Williams is a 16 year old genius from Chicago, who reverse engineered an Iron Man suit in her garage – and it's one of my favourite comics of 2020! The dialogue is brilliant, the storyline engaging and lighthearted, while still covering big topics like RiRi's grief after witnesses a shooting.
Eve is now going on to write Champions – which follows a group of teenage heroes, including RiRi, and I cannot wait to get stuck into it!
Quick note – Brian Michael Bendis originally came up with Ironheart in another comic series (I'll be doing a feature on RiRi in the coming months), but I found this one easy to follow without her origin story. There are some bits of this story which would have more of an impact if you read Bendis' series first, but it's still a great place to start if you want to jump right into RiRi's story.
Reginald Hudlin
If you want to get into Black Panther comics, you cannot go wrong with Reginald's work! He's written multiple stories for the character over the years, so as long as you pick either a 'complete collection' or 'volume one' you will be well on your way!
Bryan Edward Hill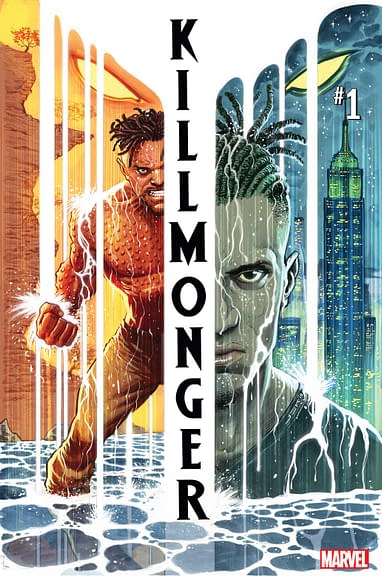 Speaking of Black Panther, if you loved Killmonger in the film, you'll definitely want to check out Hill's Killmonger comic! It's a one off, five issue run, and it follows Killmonger from college, all the way through to his arrival in Wakanda. Events are different in this version, compared to the film, but Killmonger's motivations are generally the same, so you should be fine when reading it.
Ta-Nehisi Coates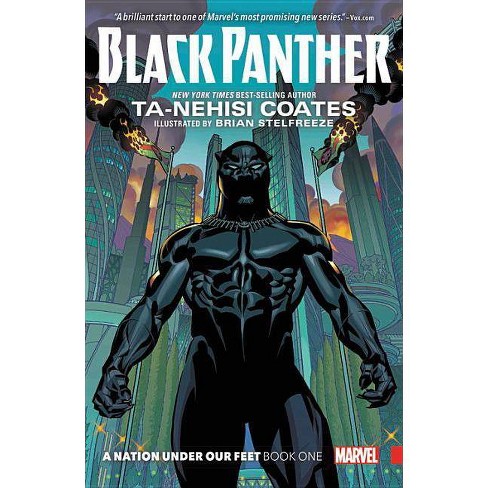 Coate's is another author famous for his Black Panther runs – he's done A Nation Under Our Feet, Avengers Of The New World, Intergalactic Empire Of Wakanda, Black Panther & The Crew and Rise of The Black Panther – and that's without getting into his Captain America work!
What I will say, is that Ta-Nehisi Coates's style is usually a little wordy, as he is a novelist by trade, and he relies on you having Black Panther knowledge prior to reading these, so I'd say these are definitely not a good starting point. They're definitely brilliant, but I feel like you need to get used to the world of comics, and the world of Black Panther, first, before you get into these series.
And that is my top 4 Black Marvel comic authors! Apologies that this blog was very Black Panther based, but, in fairness to me, I went through a huge 'buy all the Black Panther' comics phase when the film came out! In future, I'll explore more characters and more authors!